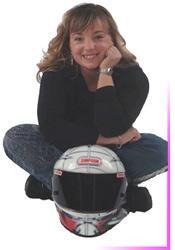 Come and join us at Active Green + Ross for a Ladies Car Care Clinic Nearest You!
The Clinic will be hosted by Kelly Williams, a race and pace car driver, as well as, a TV personality.
This fun and informative Clinic, especially designed for WOMEN, will cover a variety of topics, from how to check tire pressure, emergency roadside kit contents, oil and air filters, brakes, various vehicular fluids, and more – all in 'laywomen' terms!
Beverages and a light snack will be served, and gift bags will be presented to all attendees.
Seating is limited, so please call the participating Active Green+Ross location to reserve one for you, and perhaps a friend.
We look forward to having you join us, and trust you will leave feeling a little more qualified and comfortable in knowing your vehicle and how best to take care of it – so it will take care of you!
Please keep in mind this clinic is held in the shop area so dress warmly!
The Upcoming Schedule can be found here and is also shown below.
If you wish to ask Kelly Williams a vehicle maintenance question please click here or fill out the form below.