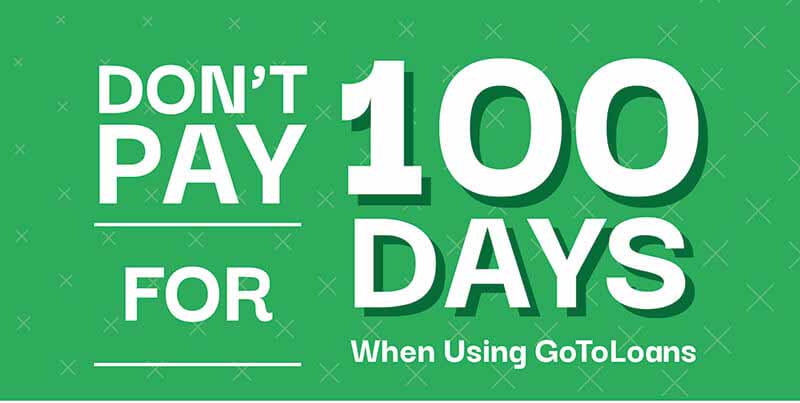 Active Green + Ross has partnered with GoToloans.com, a service repair financing company. GoToloans.com offers easy and seamless online consumer finance applications requiring limited information, assuring the security of personal information. Pre-approvals are quick and easy, and require NO credit check.
Gotoloans.com is providing Active Green + Ross consumers a 100 Day NO Payment option and/or a Full Term Financing option(s).
Please contact the tire centre nearest you today for further details.