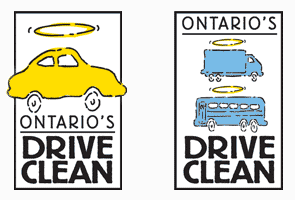 By law, certain cars, vans, trucks, motorhomes and buses must pass a Drive Clean test before they can be licensed to be driven on Ontario roads.
The Drive Clean test determines if your vehicle meets Ontario emissions standards.
Active Green + Ross can provide a Drive Clean test at any one of its authorizied Drive Clean testing facilities.
When to get the test?
Generally, you need to get the test every 2 years, once your vehicle is 7 years old.
Larger vehicles (called 'heavy-duty' vehicles) require the test every year, once they are 7 years old.
The Ministry of Transportation will notify you when your vehicle needs an emissions test, when you receive your vehicle registration renewal documents (either online or in the mail).
Source: Ministry of the Environment