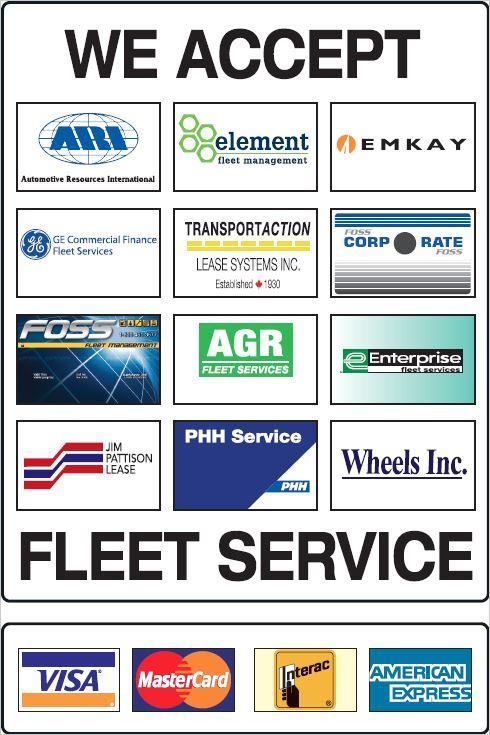 Active Green & Ross Tire & Auto Centre Inc. is a chain of franchised automotive repair facilities located throughout Southern Ontario - from Ottawa and Cornwall in the east, London in the west and Barrie to the north. The original 'Green & Ross' name has been around since the 1930's and through a combination of amalgamation, purchases and new development, Active Green & Ross Tire and Auto Centre has now grown to 65 locations across Ontario and are continuing to expand.
In addition to being well known for our slogan "We Won't Be Undersold On Tires"* all Active Green + Ross locations also provide full mechanical services including brakes, wheel alignments, wheel balancing, tune-ups, suspension & shocks, cooling systems, air conditioning, emission testing (at most locations) and exhaust systems. Combining a thorough Preventative Maintenance Inspection process with these services, Active Green + Ross is poised to offer a full range of service options to the existing client base as well as new customers and Fleets of all sizes.
All Active Green & Ross locations use only the most recognized and authorized parts suppliers in the automotive industry. By using only premium parts and providing nationwide warranties on most parts and labor, we ensure our clientele enjoys peace of mind motoring.
All Active Green & Ross locations employ licensed automotive technicians certified by the Ontario College of Trades and are fully trained and equipped to handle most makes and models of cars and light trucks.
All Active Green & Ross locations perform complimentary services such as an alignment inspection on all sets of 2 or 4 tires, complimentary 30 point maintenance inspection on all Lube Oil & Filter services and free tire rotations when you purchase 4 tires from any of our 72 locations.
Our locations are open extended hours through the week, as well as Saturdays and many locations are open on Sundays
Our Fleet specialist can tailor a maintenance and service program specifically to meet your needs, or we can incorporate your fleet maintenance program requirements at any of our locations.
Fast, friendly and dependable service makes Active Green & Ross your first choice for vehicle or fleet maintenance.
Active Green & Ross Facilities
Many of the Active Green & Ross store locations have been updated and include a comfortable waiting area, complimentary coffee, water or Espresso bar. Most locations offer free WI-FI internet access so your clients can make the most of their vehicle's downtime.
Our locations also offer a complimentary local shuttle service to home, work or a nearby shopping mall.
For any additional information, support or questions please fill out the form below.
Thanks for choosing Active Green + Ross as your Fleet Maintenance provider.