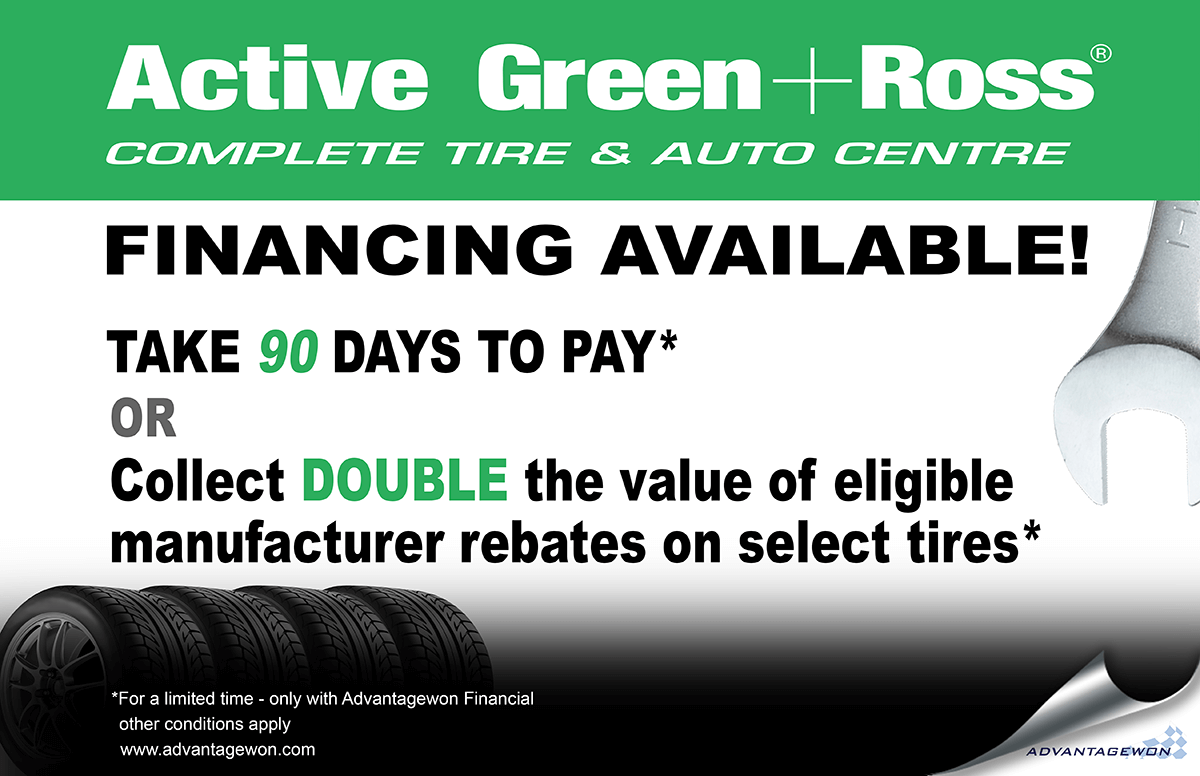 Active Green + Ross has now partnered with Advantagewon, a service repair financing company. Advantagewon offers easy and seamless online consumer finance applications requiring limited information, assuring the security of personal information. Pre-approvals are quick and easy, and require NO credit check.
Advantagewon is providing Active Green + Ross consumers a 90 Day NO Payment option and/or a Full Term Financing option. For more information, please visit www.advantagewon.com.
For a limited time, Advantagewon will be matching the current eligible tire rebates as an added value standpoint to encourage customers to fulfill their obligation to maintaining a safe and reliable vehicle without the hassle of paying upfront.
Conditions:
Active Green + Ross customers will qualify for rebate matching when entering finance term agreement with Advantagewon and cannot be combined with the 90-day payment deferral option.

This decision is made between customer and Advantagewon Representative over a phone call confirmation and will be verified with signed documentation by the Active Green + Ross/Advantagewon customer at the time of Advantagewon contract signing in store.

Tire Rebate Matching is for a limited time and will not exceed the tire manufacturer's promotional period for issuing rebates
Please contact your store today for further details.