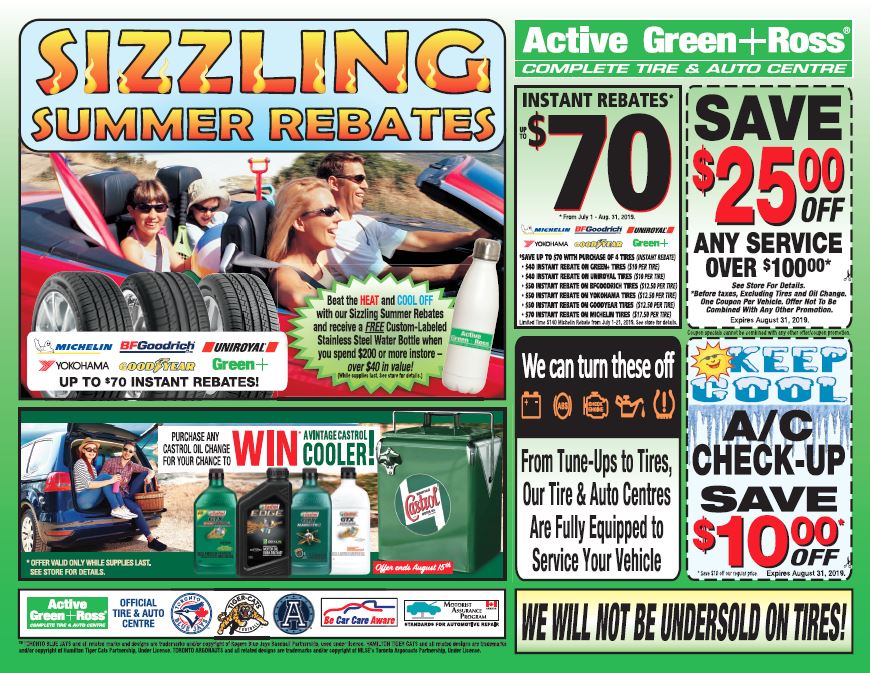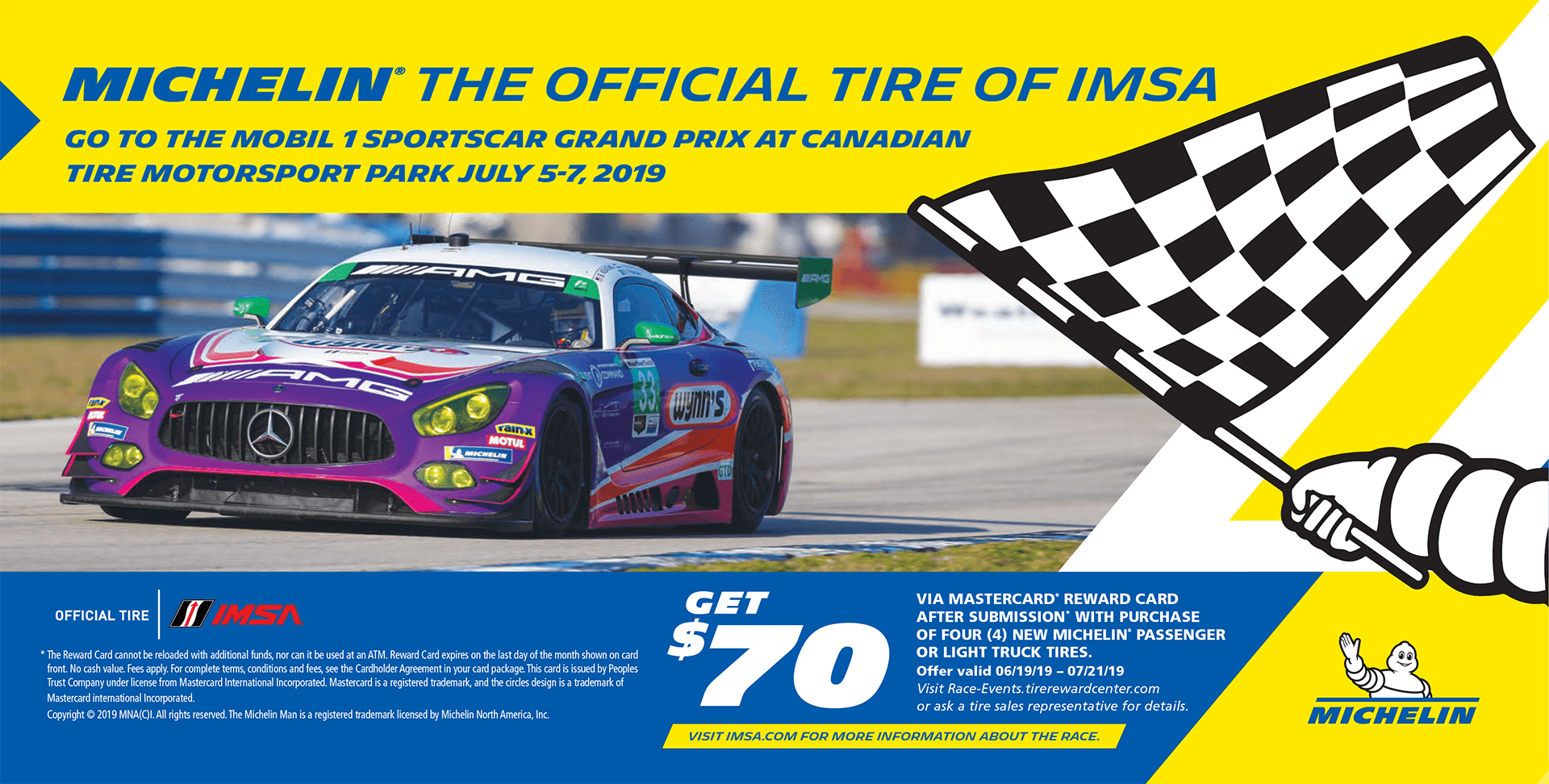 MICHELIN® THE OFFICIAL TIRE OF IMSA
GO TO THE MOBIL 1 SPORTSCAR GRAND PRIX AT CANADIAN TIRE MOTORSPORT PARK JULY 5-7, 2019
From June 19th – July 21st, Michelin, the Official Tire of IMSA has exclusively partnered with Active Green+Ross on the MICHELIN® IMSA Rebate Promotion.
Active Green+Ross consumers can qualify for a $70 Mastercard® Reward Card after submission when they buy ANY set of four new MICHELIN® brand passenger or light truck tires at all of our Active Green+Ross Store Locations.
Consumers have the option to redeem online at Race-Events.tirerewardcenter.com or download the form (NO PRINTED COUPONS AVAILABLE). This Promotion is valid for residents of Canada who purchase from participating Active Green +Ross store locations.
Please visit your store location for further details.