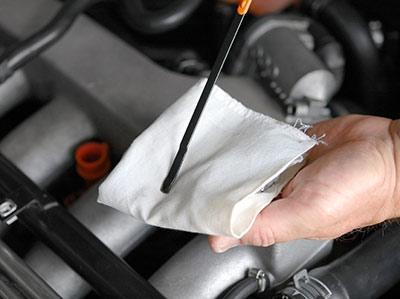 Critical parts of your engine are lubricated, cleaned and cooled by your car's oil and filter.
Other specifically formulated fluids are used for the operation and protection of systems and components such as brakes, cooling, power steering, automatic and manual transmissions, and transfer cases.
Your car may also be equipped with a variety of filters including those for the transmission, fuel system and interior ventilation.
From Lube, Oil and Filter changes to tires, our tire & auto centres are equipped to service your vehicle.
Why Do I Need This Service?
Periodic oil and filter changes help keep your engine clean on the inside. Dust, metallic shavings, condensation and even antifreeze can contaminate motor oil and additives, which break down over time, and are also subject to contamination. Other fluids in your vehicle may require periodic replacement.
For example, the majority of automatic transmission failures are heat-related, and automatic transmission fluid breaks down rapidly when subjected to high temperatures.
Your owner's manual may specify periodic flushing and filling of the brake hydraulic system because contaminated brake fluid may lead to corrosion and other problems in the hydraulic system, especially on vehicles with anti-lock brakes (ABS).
Source: Be Car Care Aware