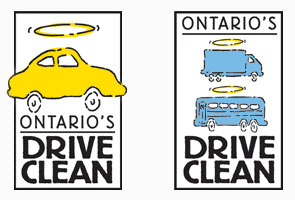 To find out if your vehicle is eligible the Province of Ontario free Drive Clean Test ( effective April 1, 2017) enter your vehicle details here:
http://www.driveclean.ene.gov.on.ca/ONPublicWeb/pages/vir/vehSearch.jsf?LOCALE=en_CA
When to get the test?
Generally, you need to get the test every 2 years, once your vehicle is 7 years old.
Larger vehicles (called 'heavy-duty' vehicles) require the test every year, once they are 7 years old.
The Ministry of Transportation will notify you when your vehicle needs an emissions test, when you receive your vehicle registration renewal documents (either online or in the mail).
Source: Ministry of the Environment