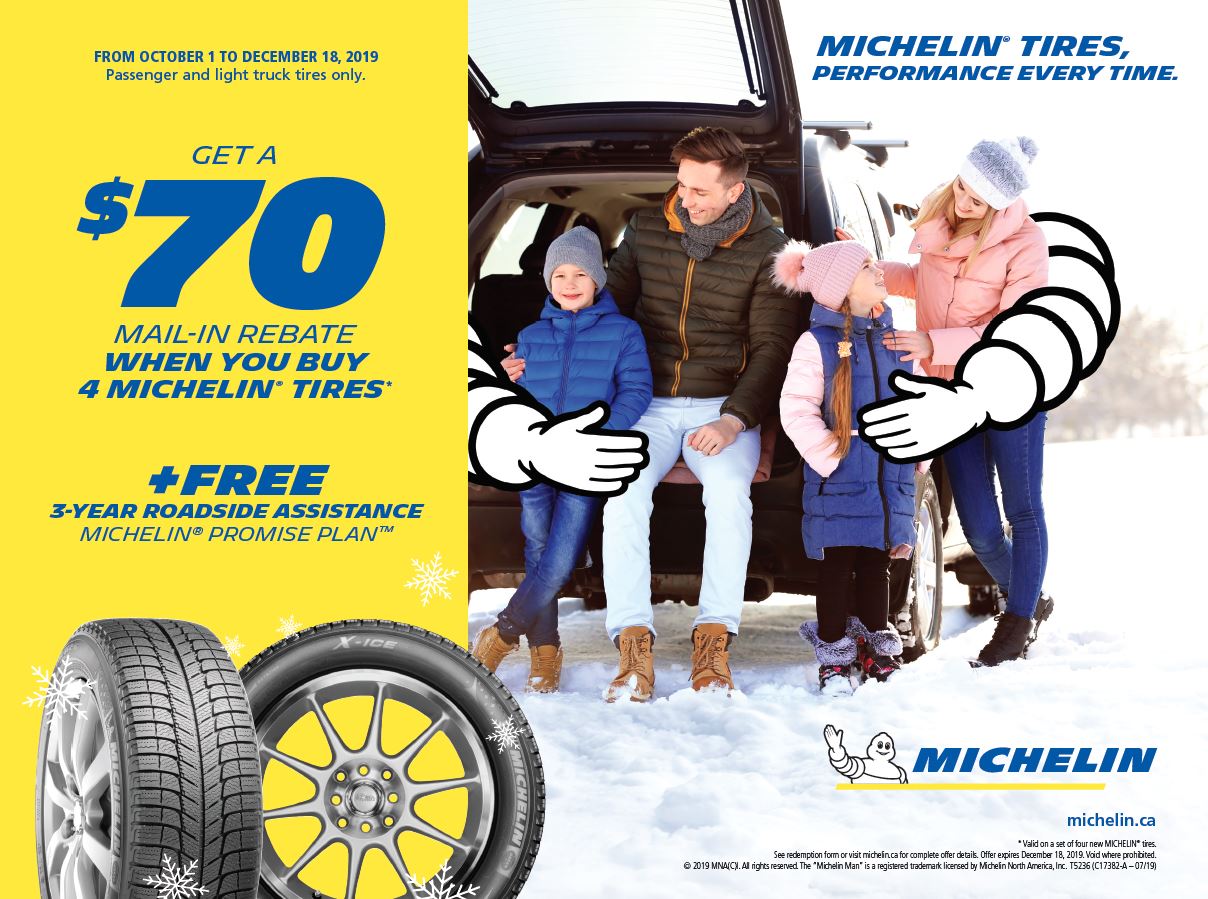 Active Green + Ross Complete Tire & Auto Centre stocks a wide variety of Michelin® Tires. Please use our interactive tire finder to find the right tires for your vehicle.
Find an Active Green + Ross Tire & Auto Centre
Please enter your Postal code below to locate the Active Green + Ross tire and auto centre nearest you. Alternatively, select the city nearest your location to display all tire centres closest to that city.
For more information on Michelin® Tires please see their web-site at: http://www.michelin.ca/
Michelin® is now offering the Promise plan with their tires. Now when you buy Michelin® tires you get a 30-day satisfaction guarantee, free 3 year flat tire changing assistance service and lifetime mileage warranty. Please see the video below for more information.